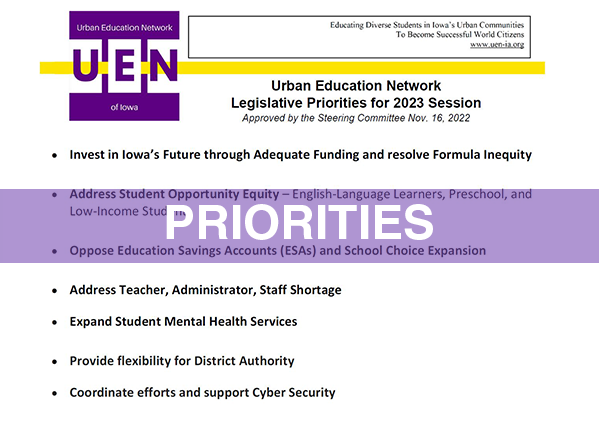 Representatives from UEN member districts come together to develop the Legislative Priorities for the organization. The Priorities are approved annually by the UEN Steering Committee. View UEN's 2024 Legislative Priorities.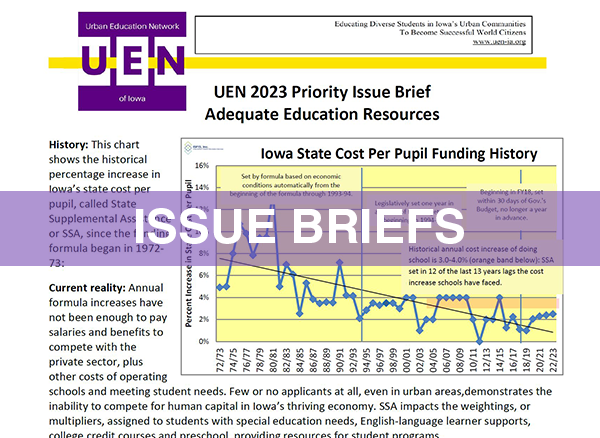 UEN Issue Briefs explain why these legislative issues are important to UEN member districts, provide advocacy messages and talking points, and define actions we request be taken by the Governor and Legislators.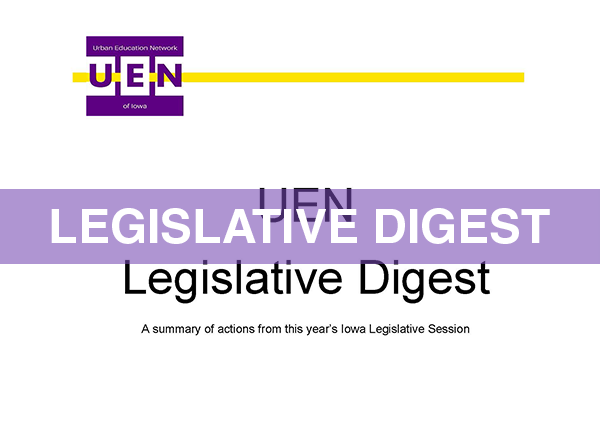 Produced annually, the UEN Legislative Digest is a summary of all of the details and legislative actions impacting schools that took place during the most recent legislative session.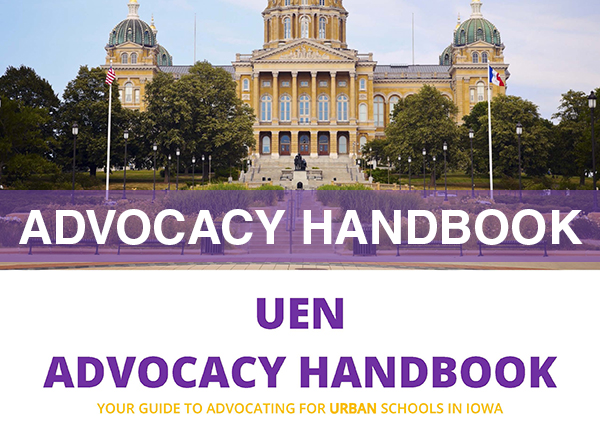 The UEN Advocacy Handbook is designed to provide information to advocate on behalf of urban schools in Iowa, both at the Statehouse during the legislative session, and also at the local district throughout the year.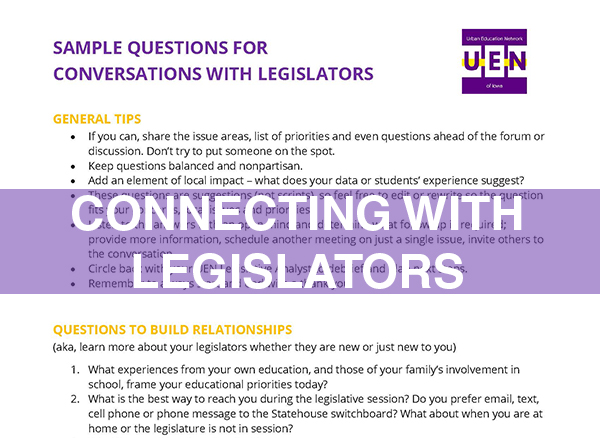 Tools and links to help you find your legislators and their contact information, as well as suggested advocacy action steps, sample questions for talking to legislators and a worksheet to help craft your message.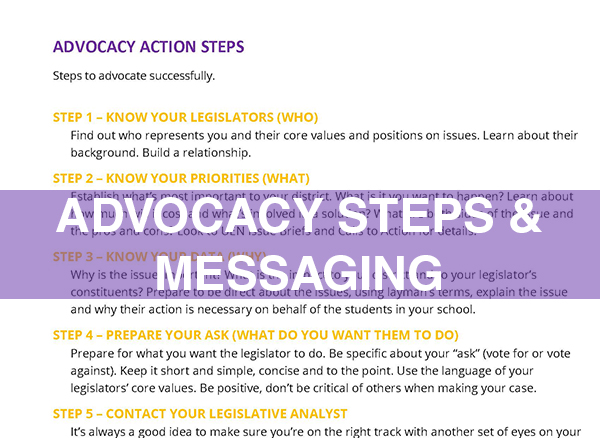 Use this message organizer to advocate successfully by preparing your message, determining your advocacy action steps, and finding common ground with legislators or candidates.